A growing out spark following the citizenship law has created turmoil in the peace-loving people of the largest democracy in the world. The law had an amendment that subtly divides people based on their religion. Since 1950, the constitution of India has been in effect. By definition, India is a secular, democratic, republic nation. The Citizenship Amendment Act brought by the government under The Prime Minister of India, Narendra Modi, has disrupted this very fundamental idea of what India believes. Although there might be slightest variations, the majority of India is proud of the unity in diversity.
Read More About : Modi-Trump Duo Harming The India & US Relationship
Trump's Entry Into India
The United States of America has always been the whistleblower in the internal affairs of countries. It comes as a surprise when President of The United States of America, Donald Trump is totally in support of all these. During the two day visit to India, Modi had made it clear to Trump about the priority India gives for its religious freedom. This is ironic in relation to what happened in the country following the citizenship act that came into being. The law that went into effect since late 2019 gives citizenship to non-muslim immigrants.
Massive unrest in the minds of until-then-peaceful Indians came into effect and started tearing the nation apart. The national capital witnessed rebellions and riots. Many lives were lost, all in the name of the invisible yet inherent divide and rule policy. The public can be polarized easily, and that is only the beginning of the end.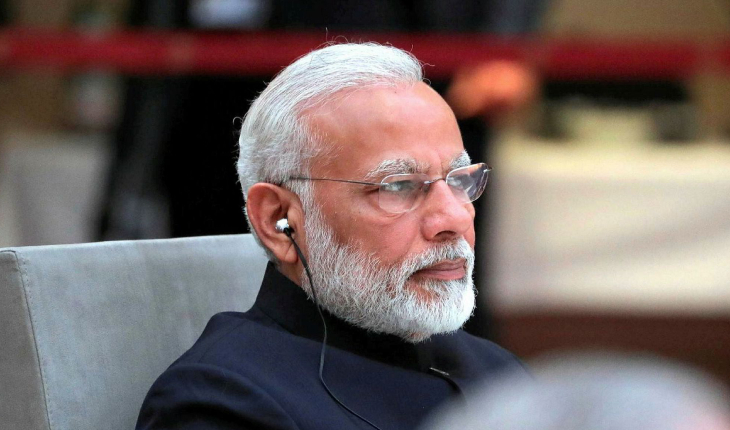 Why Is Everything In Chaos?
With the media being paid to promote, it is quite easy to bend and twist a rumour into a fact. This fact can be presented with substantial credibility that the viewers will readily believe it. The news media are brainwashing machines that make one's mind incline towards a core concept that they are selling. With the high illiteracy and unemployment, it is effortless for a person to be inclined politically. Political parties in India make a lot of false promises to glitter the eyes of innocent people.
The Bharatiya Janata Party (BJP) is led by the Prime Minister of India, Narendra Modi. It has many leaders that propagandize the Hindutva principle. It aims at leading the nation through their so-called Hindu culture. Trump's silence in this regard is a sign of green signal to the Modi government to proceed with these sorts of atrocities.
The US Silence Is Loud
The President of The United States offered no comment on the Citizenship Law that came into effect in India. Trump's blunt answer of "it is really up to India to handle the situation" is evidence that he is okay with whatever decisions were being made here. The support offered by Trump towards Modi shouts many things out loud-Religion based division of the nation and democracy for starters.